This is part two of a blog series explaining why you need a professional property management company when you own a rental property in Phoenix.
Recently, an owner brought us a property for management. We asked to see the lease, and we noticed the owner had written in that the tenant would be responsible for all maintenance and repairs. The one thing the owner was willing to take care of was the air conditioner, if it had to be replaced.
That's not a legal lease, and if you don't know more about managing properties than that, you need a professional property manager.
Arizona Revised Statutes (A.R.S.) 33-13.24 says the landlord shall maintain in good and safe and working condition all of… (and then there's a long list of the things a landlord is responsible for maintaining). It goes on to say that if the landlord wants the tenant to do the work, there has to be a reasonable compensation. So, if you want the tenant to make repairs to your properties, you have to pay them for it. And, you cannot demand it. This has to be an agreement between you and your tenant.
Make sure you're familiar with this law. You also need to know and understand A.R.S. 33-13.61, A.R.S. 33-13.63, and A.R.S. 33-13.64. If you do not know what these laws entail, you need a professional management company that understands the law.
The few dollars you spend on professional property management can save you thousands of dollars in court costs and legal fees. So, yes – you do need a professional management company.
Protecting Your Phoenix Rental Property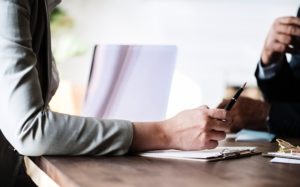 We have a maintenance system that is efficient and responsive. Any time a tenant goes online and puts in a repair request, the owner is notified of the problem. That notification tells you something is happening at the property. So, if you need to jump in and tell your property manager that you have a home warranty that will cover that repair, or that you'd prefer a certain vendor, it's easy to communicate with us. You can leave any comment and we'll take care of it. This is one of the services we provide to our valued owners.
For more information, please don't hesitate to contact us at McMath Realty.